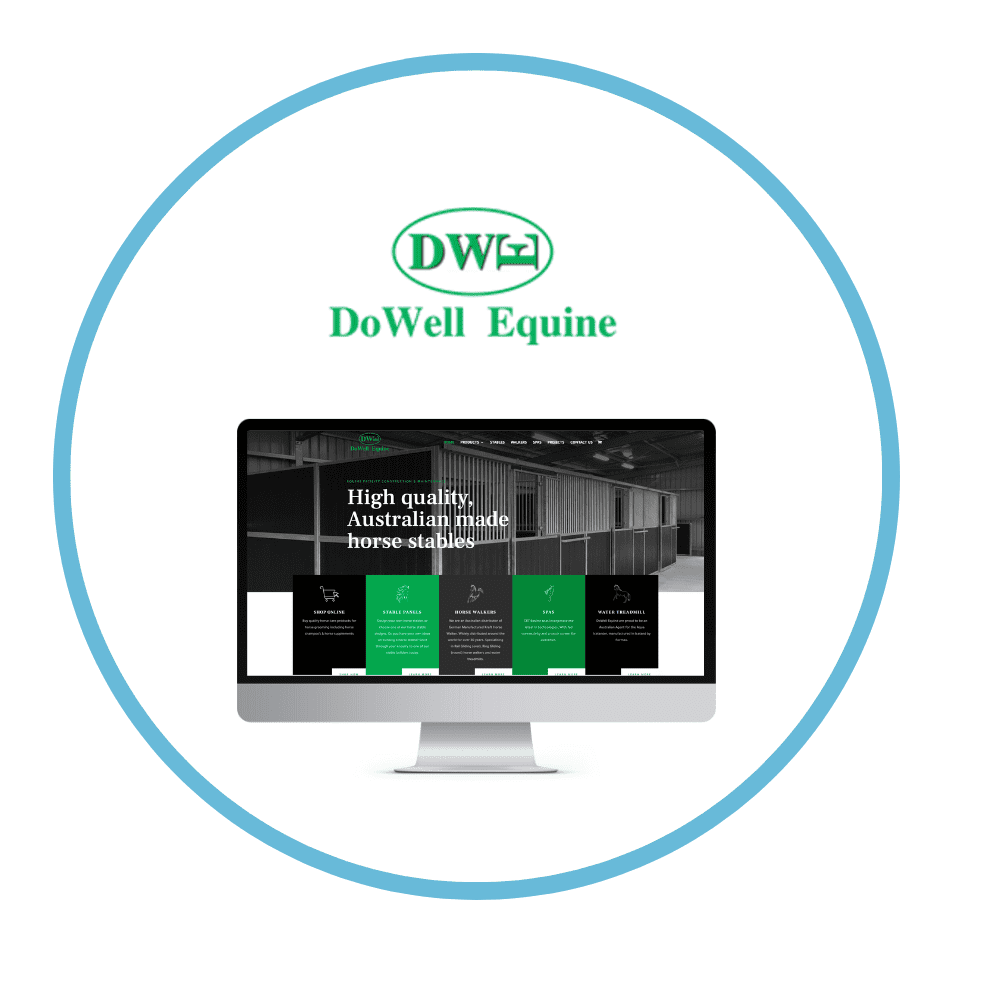 DoWell Equine
Located in Yanderra NSW, DoWell Equine sells Horse Products online as well as create custom stables. Roslind was fabulous to work with and we loved that she had a clear vision of how she wanted her site to look and function.
With over 367 products listed, this is no small E-Commerce site. We gave Roslind Training so she is able to navigate around a WordPress website with WooCommerce with ease. She is now able to update and add new listings when she needs to. If she gets stuck, not a problem, we are happy to jump in and help.
This site was setup with special plugins so its product can be synced with other online marketplaces. This is a 3rd party website that allows you to list your products on their site as for sale. Then the purchase made on that site adds and orders into your system for fulfillment and shipping. This can be a great way to increase orders from your website. Popular marketplace sites are Amazon, Ebay, Kogan, Catch and MyDeal.
One of the trickier pages on DoWell's website was the stable page. She wanted to be able to make this process a little easier for herself and her customers. She wasn't sure what she wanted, but she had lots of ideas and we also offered our own advice. Sometimes when you build a website you don't know what is going to be the best option and that's ok, if it's not working we can always change it. After a few trials she decided to go with a stable quote button which grabbed a few details from the client that she would need in order to be able to get in contact with them.
We love working with Roslind and look forward to watching her online presence grow.