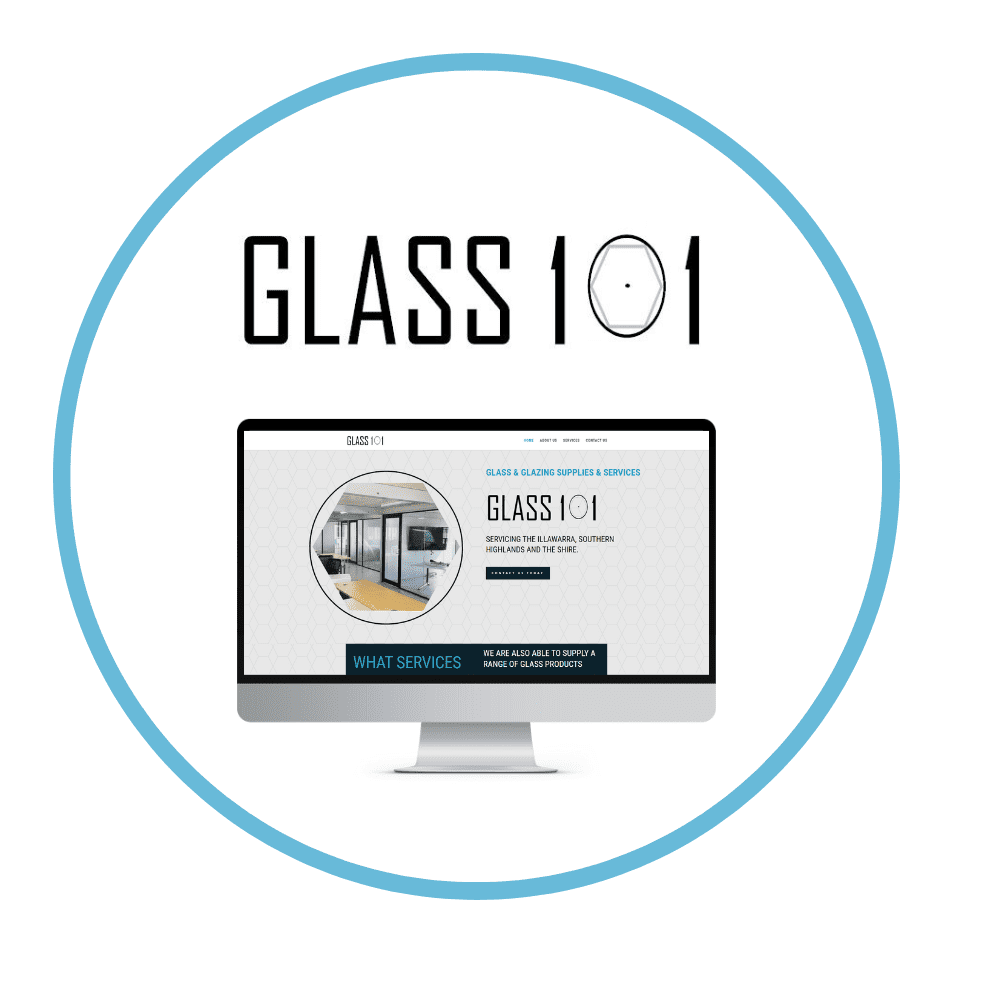 Glass 101
Located in North Wollongong Glass 101 offers glass and glazing supplies and services. This is Brendans 3rd site he has built with us and we just love working with him. 
When we created this 4 page site for Brendan he's only request was he wanted us to use geometric shapes and patterns. He loved what we came up with and we love that Brendan always has a clear idea on what he wants. We know he is a busy man so we do our best to create the websites without using too much of Brendans time.
Brendan is someone that understands you need to spend money to make money. He is very successful and a good example of how Google Ads can be used to increase market share and profits in a service based business. He runs wide range of special campaigns with us as way of bringing leads through his website. Our online marketing was so successful with he's first business, Level and Square Glass, that he needed to hire more employees. Then he used the ads to help expand into new suburbs and service areas. 
We love working with Brendan and look forward to hopefully making a 4th site for him one day and continuing to help him drive traffic to his business and grow he's online presence.