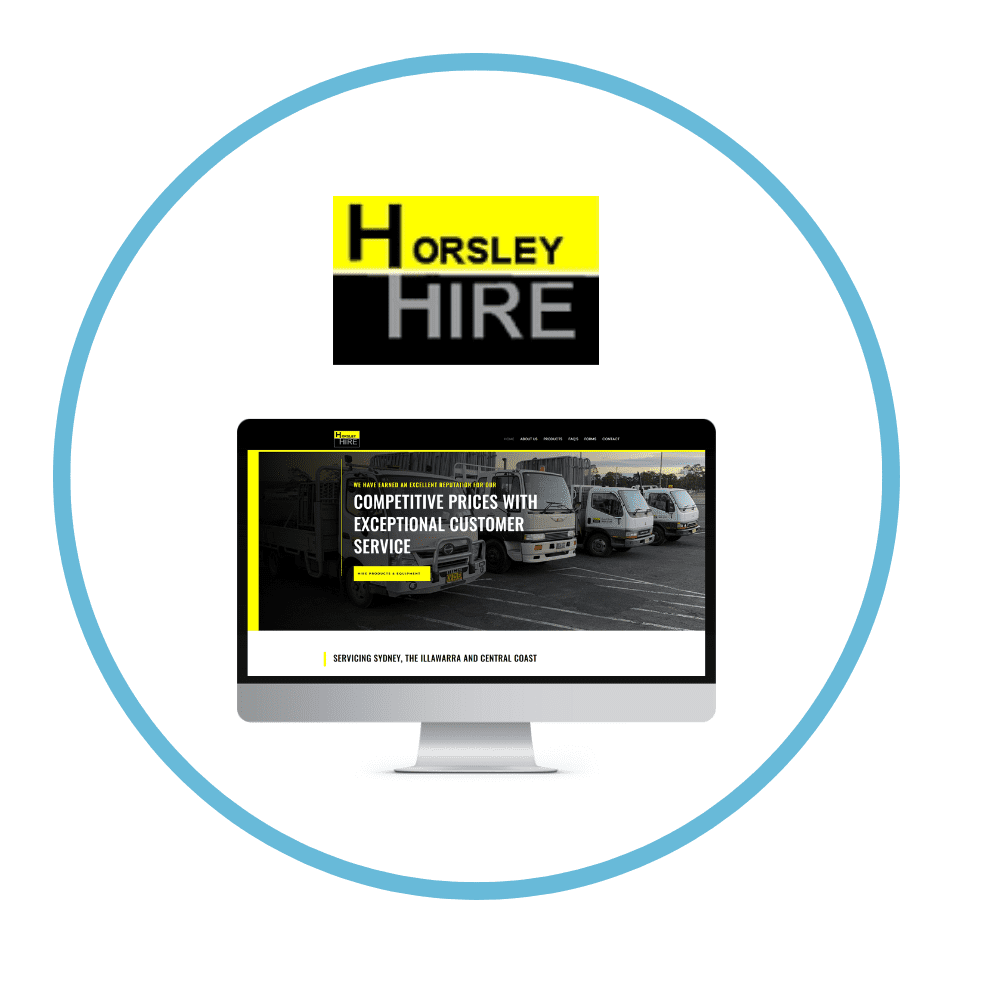 Horlsey Hire
Located in Horlsey Park, Horsley Hire is an equipment hire business. They have a large range of products to hire and all have been listed on their website.
This website came together really well; the design we chose matched the Horsley Hire branding. We created a website that gave Horsley Hire the ability to list all their products on their website with ease thanks to the full WooCommerce setup.
Horsely Hire didn't want to take transactions yet on their website, so we setup a system where you can browse all their products for hire and when you have found the products you like, you can easily give them a call to finish the process thanks to the call to action's we have put on each product listing.
If one day Horsely Hire change their mind and would like to take online hire fees, this won't be a problem. When we setup a website we wanted it to be functional now but also think of the future and the way the business may change. When setting up Horsley Hire due to the amount of products they would be listing, we wanted to make sure that we provided them with a site that would be able to grow with them.
Horsley Hire also took up one of our training packages and are able to go in and add new products with ease. If they get stuck not a problem, we are always happy to jump in and help.
We loved building this site for Horsley Hire and look forward to helping them grow their online presence.