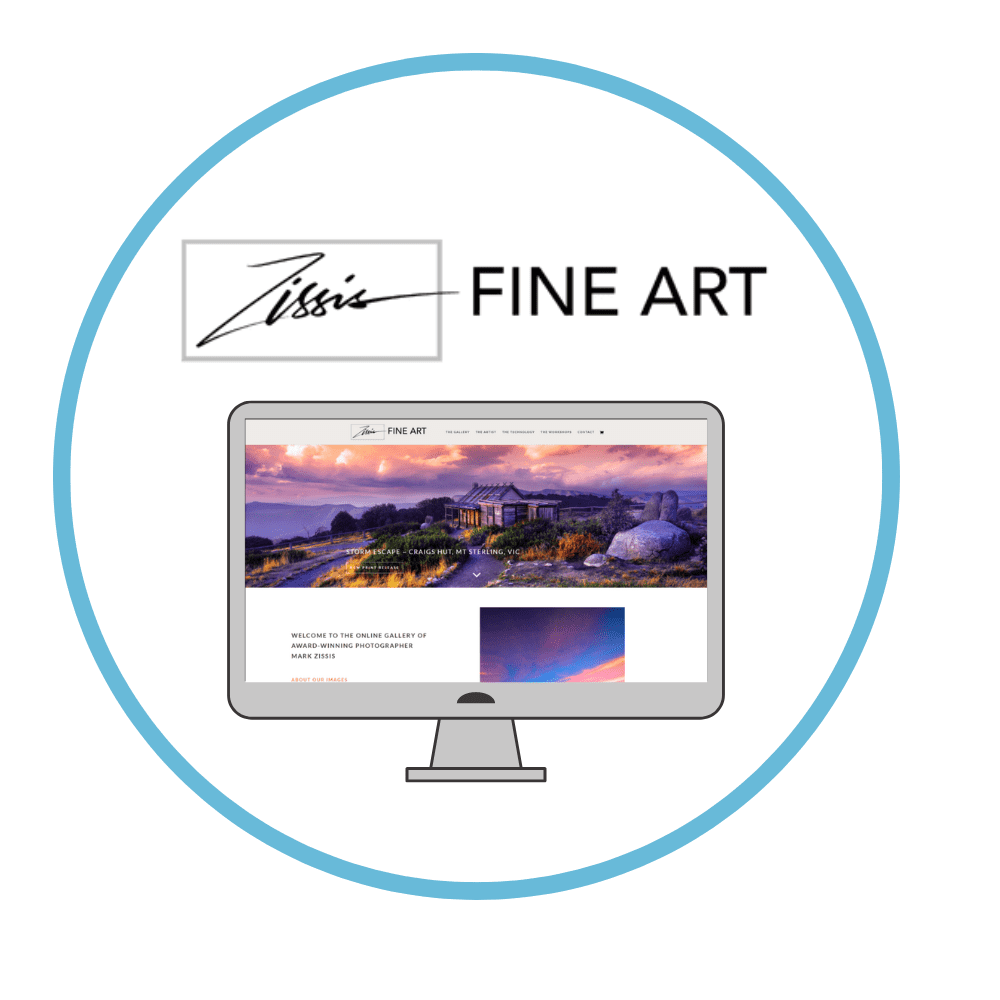 Zissis Fine Art
When it comes to translating art into a digital space, the challenge is not just about design, but about conveying the heart and soul of the artist. This was the thrilling task we undertook when developing a website for Mark Zissis, a renowned photographer whose prints have an uncanny ability to capture the essence of nature's beauty.
From the onset, we knew that this project was not just about creating a platform for commerce. It was about building a virtual gallery, a digital space that could do justice to Mark's awe-inspiring photographs. The journey began with understanding the artist, his vision, and the emotions he wanted his viewers to experience.
Mark's photography is a symphony of colors, perspectives, and stories. Each image is a testament to his dedication to the craft, his patience to wait for the right moment, and his skill to capture it. With such powerful content at our disposal, our primary goal became evident: let the photographs speak for themselves.
We embraced a minimalistic design philosophy. Less was more. The user interface was crafted to be intuitive, placing the focus squarely on Mark's prints. Large, high-resolution displays of his photographs take center stage, letting visitors immerse themselves in the vibrant landscapes and vivid details. The site's color palette was intentionally kept neutral, ensuring that the photographs' colors remain undiluted and true to Mark's original vision.
However, functionality was not sacrificed for aesthetics. A seamless shopping experience was integrated. Visitors can easily browse through Mark's collections, delve deeper into each photograph's story, and, if they wish, purchase a print for their personal collection. The purchasing process is straightforward, ensuring art enthusiasts worldwide can acquire a piece of Mark's talent without any hassle.
But what truly sets this site apart is its responsiveness. Aware of the varied devices people use to access websites today, we ensured Mark's digital gallery is as visually stunning on a mobile device as it is on a desktop. This means that whether you're on a smartphone, tablet, or computer, Mark's photographs remain as crisp, clear, and captivating.
The new Mark Zissis website is not just a showcase of his photographic genius but also a testament to how art and technology can come together to create an unparalleled user experience. For us, this project was more than a job; it was a journey through Mark's eyes, and we're incredibly proud to have been a part of it. We invite everyone to visit and lose themselves in the breathtaking world Mark Zissis has captured.
If you're in need of an E-Commerce site, our team is here to assist you. With our extensive experience in building E-Commerce websites for businesses in the local Camden area, we are well-equipped to provide the support you require.