Narellan Home Improvement Centre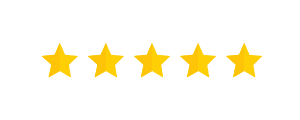 "Since aligning with OO, we have seen our leads not only increase, but the quality of these have also improved substantially. "
John, Melanie and Bianca have been managing our website and Google appearance for many years now, and this review comes with a strong recommendation for Online Optimisation. Since aligning with OO, we have seen our leads not only increase, but the quality of these have also improved substantially. We receive regular communication and status updates, and Melanie has regularly gone beyond the normal call of duty to assist our business (such as assisting with an online blog). John is always looking for opportunities to enhance and keep up with Google's dynamic changes to their ranking system, and stays up to date with the latest industry trends. We couldn't speak highly enough of the whole Online Optimisation team.
Michael Bell
Narellan Home Improvement Centre
Narellan Home Improvement Centre have been a loyal client with us for many years. We love working with them and watching their online prescence grow. Located in Narellan they have been designing and installing quality pergolas and decks for over 25 years.
When they came to us they needed a website and were wanting to get more leads for their business. The site we created them consisted of around 23 pages on launch. Narellan Home Improvement have grown their website up to now having over 70 pages!! They are a great example of a business getting hands on and taking our advice on how to grow their online presence.
We created a special project section for them to use. We gave them a template and a training video on how to use this page. This has been a great way for NHIC to showcase their work, increase their content and build their SEO, helping them to rank organically in the search engines.
They run Google Ads with us each month and they are also on one of our SEO packages. Because of all this, they now get a steady flow of leads through their website each month. Narellan Home Improvement see the value in their website and are a great example that shows when you invest in the right way into your site, you get profitable returns.