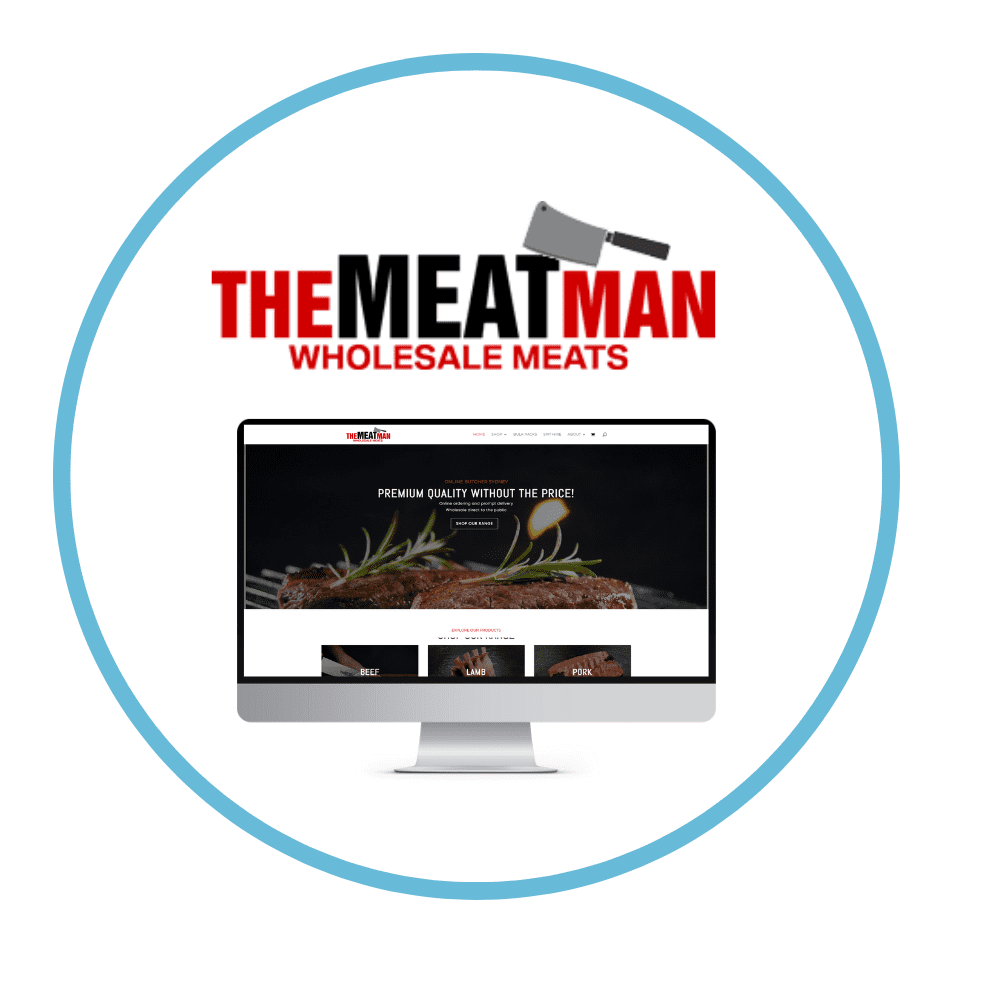 The Meat Man
Located in Narellan the Meat Man is a wholesale butcher full of amazing meat products. They came to us when they noticed an issue with orders from their site coming through as saying paid, but would find out later some had not actually paid. The current developers they had were not programmers, so couldn't debug the issues in the plugin code they were using. We ran checks on the system to debug and locate the code issues and added fixes for them to stop the incorrect orders. Our team consists of multiple high level programmers that can custom code or debug other developers code.
Since being with us, The Meat Man has had a full redesign. Tracy and the team at The Meat Man are always a pleasure to work with. This is no small site with over 200 products listed.
We not only wanted the Meat Man site to look great and be easy to navigate to their customers, but also work as a tool for the Meat Man team at their store. The website is connected to an automated cloud printing system. So when a new order is made on the website, it is sent from the site directly to a printer. The printer is in the store so staff see the print out instantly and can action the order. This makes the process of fulfilling orders easier for staff and faster for customers. It also all integrates with their delivery app that their delivery drivers use.
We love working with The Meat Man and look forward to helping their online presence grow!