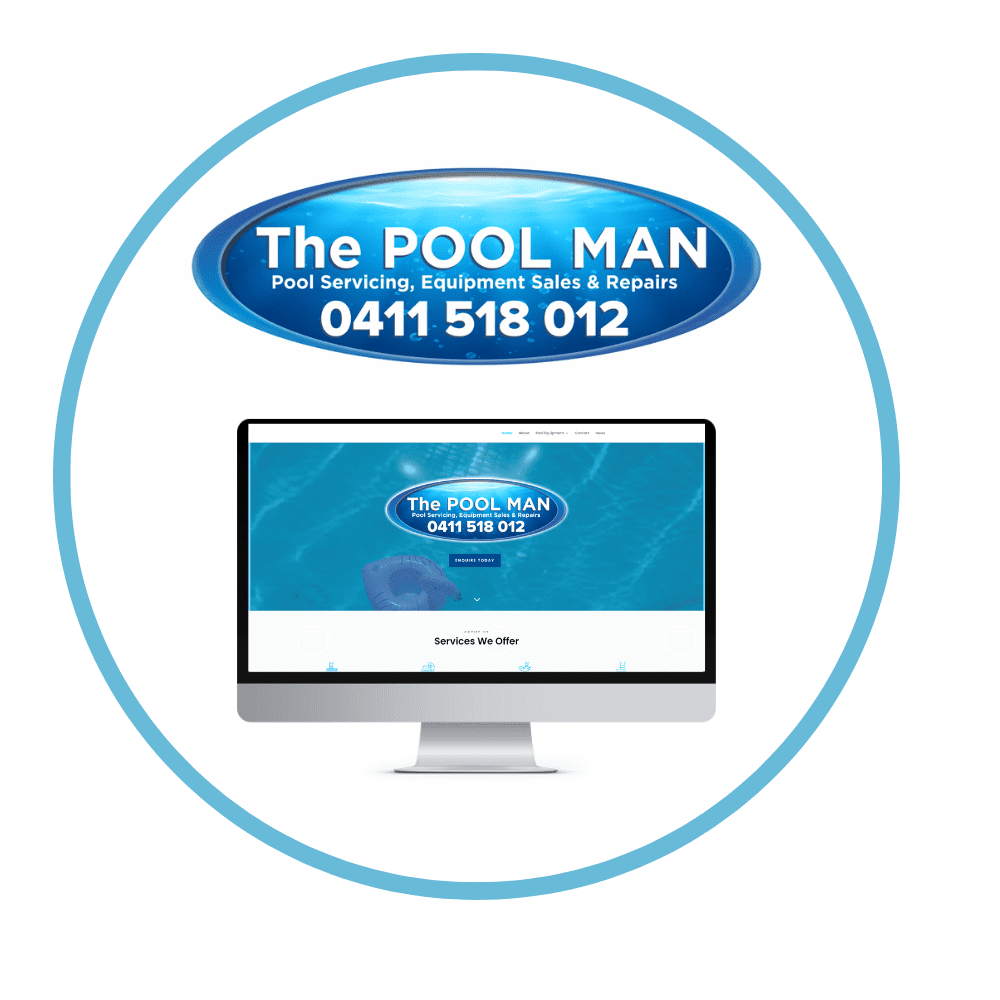 The Pool Man
Located in Gledswood Hills, The Pool Man offer pool servicing along with repairs and sales of pool equipment.
They came to us wanting a new website that could help showcase their pool equipment products that they have for sale, as well as provide a more modern and up-to date website presence.
The design we chose was fun. All the colours were colour matched to their logo and we created a special video header on their home page. They didn't want to sell their products online yet or list prices. But they did want the products to be easy to navigate too, with an individual page for each product.
So we built an e-commerce system, but instead of taking payment there is an enquiry button on each product page. This was the best way to setup The Pool Mans' site as one day if they would like to sell online all the hard work is done and with a little help from us we could convert this to an online store with ease.
We loved working with The Pool Man team and look forward to growing their online presence. If you are looking for a website builder than we would be happy to help. Whether your site is big or small, our team are happy to help. Located in Camden we have been working in the Macarthur Area for over 15 years.