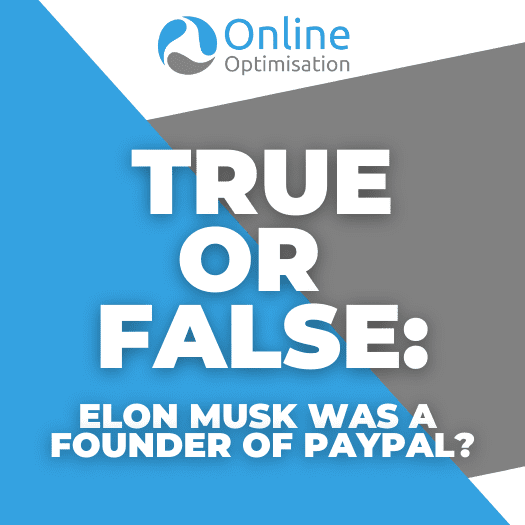 Tech Trivia!
Here's a bit of tech trivia for you- True or False: Elon Musk was a founder of PayPal?
The answer to this one is TRUE!
Elon Musk is part of the "PayPal Mafia" which is a group of people that founded PayPal; since going on to create many other successful businesess like Tesla, Youtube and more!
Paypal is now one of the most widely used payments processor systems for online vendors, auction sites and many other commercial users globally. So when considering what payment options to offer on your e-commerce site, we at Online Optimisation usually recommend PayPal as your first port of call.
If you're considering starting up an e-commerce venture, give us a call on
4641 0214
or send us a message to discuss your project. We service many local businesses in the Macarthur area and are located in Argyle Street Camden.