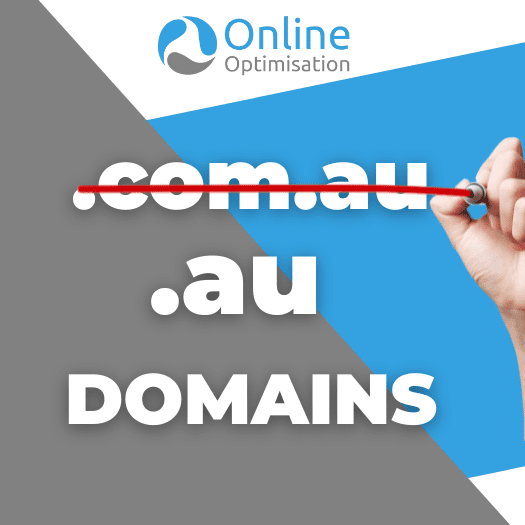 What's in a name?
A Domain name that is. This is the address of your website that people type in the browser URL bar in order to visit your website. You can think of it a bit like a home address, in that if your website was a house, then your domain name is your street address.
Chances are the vast majority of you that have a website might have a domain that ends in .com.au which identifies your website as attached to an Australian business. This gives visitors confidence when they visit your site that you're local and legitimate since in most cases, you need to register a .com.au domain with your ABN.
To throw a spanner in the works though, it's looking like a launch date is on the cards for just .au (no .com prefix required) domains to be up for grabs to register in March 2022!
Why are we telling you this? You might need to take steps to protect yourdomainname.au to ensure you get it and not someone else!
Before you panic though, it's handy to know that if you currently hold a domain name in any other .au namespace (eg. com.au, id.au etc.), you'll be able to apply for Priority Status to register its exact match in .au direct during the six-month period from launch. You can find out more about this here:
https://www.auda.org.au/au-domain-names/au-direct
If you need help securing yourself a domain, give us a call on
4641 0214
or send us a message as we're a registered domain reseller. We service many local businesses in the Macarthur area and are located in Argyle Street Camden.