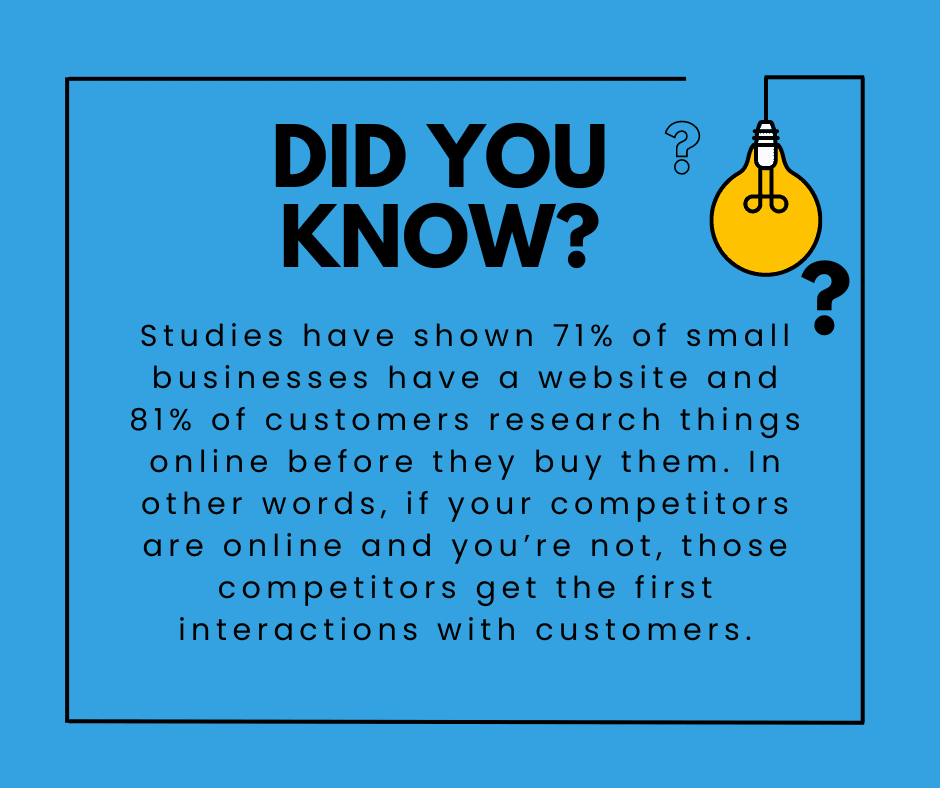 Did you know?
Studies have shown 71% of small businesses have a website and 81% of customers research things online before they buy them. In other words, if your competitors are online and you're not, those competitors get the first interactions with customers.
In other words if you have a small business and don't have a website, you should consider getting one if you want to position yourself as a key player in your space.
Why choose us? With our basic 4 page websites starting from just $1200 there is no reason why you can't get online. We're a local Camden based team of highly qualified programmers, designers and marketing gurus so you can be rest assured your website will be well built, with the right online advice along the way!